Spare parts & accessories from SCHOCK
Search with item number
Search with product finder
How to find your item and serial number
Option 1: Directly on the product
On your sink, there is a sticker with the item number directly underneath the tub. For taps, you will usually find it on the drain hose.

Tip: Take a photo of the sticker with your mobile phone. This will make it easier to read the item number.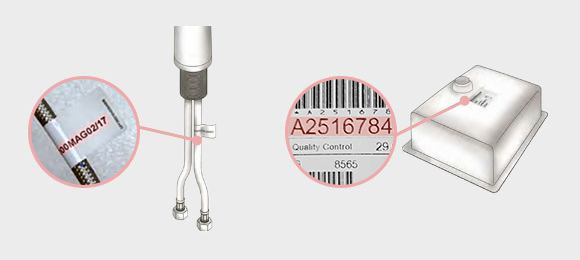 Option 2: In the instructions or invoice
You will find a serial number on the cover sheet of your installation instructions or on the invoice for your sink/tap. you will find a serial number. You can also use this to search for suitable spare parts.